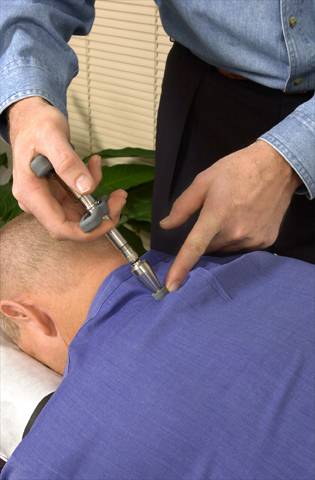 Dr. Djetvai offers treatments that use comfortable manual therapy and activator techniques to restore function of the nervous, muscular and skeletal system.
Activator is a hand held instrument that has been specifically designed to deliver a controlled, light and fast thrust without undue strain to the patient. The thrust delivered by the instrument is so quick that it accelerates ahead of the body's own tendency to tighten up and resist the thrust of an adjustment. Because of the accuracy and controlled light force, Activator methods adjustments are suitable and comfortable for all types of patients, ranging from pregnant women, babies and children, to athletes and senior citizens.
Many individuals with spinal problems discover that other health issues resolve with chiropractic care. Reducing nervous system disturbance along the spine has been shown to produce positive changes throughout the body.