Testimonials
Your input is important to us. Please provide your valuable feedback. Here are some testimonials from our clients:
I was in Downtown Toronto when my migraine came on. I went to see Dr. Djetvai across from the Sherbourne Subway station, and she got rid of my headache within minutes.




Now, thanks to her conveinient location and large parking lot, I have seen her on a regular basis. My migraines are now less severe, and much less frequent.




Overall I am happier and healthier now that Dr. Djetvai is a member of my health team.




Date of Posting: 30 November 1999
Posted By: David Crawford
Cured my migraines!
Dr. Kornelia Djetvai has proved to be an exceptionally gifted practitioner of both chiropractic and acupuncture.
In the two years that I have been her patient she has rehabilitated me after a bad fall that caused extensive soft tissue damage as well as spinal trauma.
On another occasion, through a combination of chiropractic, acupuncture, and special exercises, she cured me of a "dropped foot", after neurosurgeons could recommend only prolonged bed rest or surgery and after physiotherapists at the Back Institute admitted defeat.
Now that I am accustomed to a state of physical well-being, monthly maintenance tune-ups keep me comfortably "on track" .
Good patient-doctor rapport is an important element in successful health management and I value highly Dr. Djetvai's innate empathy, warmth and charm as well as her unfailingly positive and cheerful outlook.
She is an unusually effective motivator and communicator who takes the time to keep her patients "in the loop" by explaining what is happening with their bodies and why and also how they can participate in their own healing
I'm a believer!

Date of Posting: 30 November 1999
Posted By: Joan F.
I'm a believer!
Dear Dr. Djetvai;


This is the testimonial you asked me for and which I am pleased to write.
I am a middle aged woman who works on construction sites. I order and oversee the installation of all the hard materials that go into houses. (woodwork, doors, windows, hardware, cabinets, flooring, tiles, etc)
While on a job in June of 2000; I did several days of tile setting, since the tile setter didn't show up.
Afterwards, I had a very stiff neck and went to my doctor. She misdiagnosed me and sent me to physio; where they massaged, manipulated and gave me exercises to do.
Within three weeks the pain had escalated to being unbearable, mostly in the shoulders, arms and hands. Along with the pain was weakness in the arms and hands.
There was no respite from this pain and I was sent to a sports injury doctor; who got me an appointment with a neuro surgeon,
He didn't know for certain but suspected I had ruptured a disc in my neck (tile setting) and that it was now putting pressure on the spinal cord.
The pain gave me no respite 24 / 7. The neurologist gave me pain killers but they made me horribly sick to my stomach.
At the this time, my eldest son was still residing at home and he was seeing Dr. Djetvai.
Lucky for me he was at home; for I was barely capable of even washing myself. It took me 3 hours to wash my hair; things like driving, shopping, working, cooking, etc. were out of the question.
The neurologist told me to try to lie prone as much as possible to try to get gravity to pull the disc away from the spinal cord. This went on for the summer of 2000, while I waited for an MRl.
My son told Dr. Djetvai about me and she suggested that I come in to see her. I'd never been to a chiropractor before and didn't believe in them. I asked my GP and she said 'absolutely not until we know for sure what it is' (still waiting for the MRl).
The pain was so severe and I had no recourse at all; so I went to see Dr. Djetvai with my son in August.
I could barely move and she gave me an adjustment with the activator.
I felt the slightest bit of relief at the end and thought that it must just be my imagination.
I started to see her 3 times a week. She massaged my neck and shoulders, gave me manual traction and adjustments with the activator.
I was regaining mobility and the pain was less.
I had an MRl at the end of August and it showed a ruptured disc at C7, putting pressure on the spinal cord.
The neurologist told me to try to heal it with what I was doing and time. If it didn't heal in 6 months; we should consider surgery.
I continued on with Dr. Djetvai only, and rest. By the end of November I was better and able to do more. I went away over New Years week with my younger son and found that swimming was very good for me.
The next MRI (in February 2001) showed that the disc was calcifying (in other words it was forming calcium to encase the ruptured disc) and in this way; taking it off the spinal cord.
Then my secondary condition became evident. I had very bad bursitis in both shoulders and severe in the left. Therefore, I still had a great deal of pain radiating down my arms and into my hands; combined with numbness and weakness especially in the left hand.
I had a nerve test to determine if the damage was permanent. I was told that it should heal. Nerves heal at the rate of about 1 centimeter a day.
Dr. Djetvai now did massage, traction, adjustment and ultra sound on my shoulders; once a week.
By August of 2001, I was as good as before the injury.
I still see Dr. Djetvai for general maintenance and especially help with my sinuses (which works).
I do believe that if your ailment is mechanical; a good chiropractor can help you. It certainly did me.
Sincerely,

Rebecca M.

Date of Posting: 30 November 1999
Posted By: Rebecca M.
A good chiropractor can help you
I had some health concerns and was experiencing a few problems that caused me to search for some relief from various sources. One trial area was massage therapy. This helped alleviate some tightness and discomfort in my neck and upper back, but seeing that I felt the problem still went "deeper inside" my neck, they suggested that I go see a chiropractor. A few other sources pointed me towards the same direction.

My initial consultation with Dr. Djetvai was in May of 1998. My health concerns at the time were, a very sore neck, with radiating feeling into my head and towards my eyes, headaches, nausea accompanying the pain, my ears would get plugged up, stiff shoulders and upper back, tingling feeling in the mid-back, and menstrual cramps. Taking pain relievers for these symptoms did not relieve the pain at all.

When I started chiropractic care I noticed very soon the improvement with my neck. The plugging up in my ears stopped. The intense headaches associated with a sore neck went away, along with related symptoms. In addition to that, I no longer suffer from painful cramps. As an added benefit, I have experienced an increase of energy level, and if I do get a cold or a sore throat starting, it is short-lived.

Since I started chiropractic care, the awareness of maintaining my health overall on a continued basis has been heightened. I also realized I had to make some necessary changes in caring for my health. Poor posture, carrying a heavy bag on the same shoulder, and a lack of exercise, proper nutrition, and rest, all contributed to my health problems.

Understanding the cause and effects of my problems, helped me take a comprehensive approach to my health care. Now I am more conscious of what to do as part of my regular routine, and I continue to get my spine adjusted regularly by Dr. Djetvai as part of maintenance and preventative care. This I feel is a key to being a partner in my health care.

Date of Posting: 30 November 1999
Posted By: Sabina C.
My partner in my health care
I heard of Dr. Djetvai's Practice from a co-worker when I had sustained what seemed to be a serious arm injury in May 1998. I first consulted Dr. Djetvai in June, 1998 when there was no improvement in the range of motion in my right arm. For a month after an accident I could not move my arm more than 10 degrees from my body. I was experiencing a lot of pain. In addition, I was limping from some sort of restriction to my right leg. I had what seemed like arthritis pains in my right hip for about two years, and was beginning to experience the same thing in my right shoulder. From time to time I had headaches across my right eye which I had previously found to be a result of an old neck injury sustained in a bicycle fall. l knew that chiropractors are specialists in dealing with the skeletal and nervous systems, so I thought Dr. Djetvai could find out what was wrong with my arm and help me with that. I was actually moving like Boris Karloff in "The Mummy" when I first went to see her.

Dr. Djetvai did a complete chiropractic check-up with X-rays in my first two visits and found many torn muscles preventing my arm from moving, but by the third or fourth visit she had adjusted my leg so well that all 'arthrititis-like' pain was gone and has never returned; the limp was gone as well as the headaches-AMAZING! Over the next 6 to 7 months we worked on the torn muscles with adjustments, massage, acupuncture, and exercises. I regained the full use of my arm, again, with no residual pain of any sort. My Family Practice Doctor monitored my progress under Dr. Djetvai's care, and not only came to the same conclusions about the original damage, but was amazed at the rate of improvement.

From the very beginning, I found all the people in Dr. Djetvai's practice to be caring and encouraging of the healing. Not, only do the adjustments not hurt, out they are actually fun and make you feel very relaxed and energized at the same time. I had never had acupuncture before, and I was surprised at both the fact that you can't feel it and that it has such a beneficial effect. I think Dr. Djetvai's technique is just great. I had been to a chiropractor once before who was not in direct physical contact during the adjustment, but I feel more comfortable and secure when the Doctor does the adjustments with just the use of body contact.

All in all my experience of Dr. Djetvai's care has been just wonderful; gentle, strong, patient, skillful, caring, natural, a partnership in healing. Not only were all the problems cured which brought me to her practice, but the freedom from pain and easy flexibility, I have now, is something I haven't felt in 15 or more years. I know from comparing my first X-ray when, I came to her practice with X-rays a year later, that my spine has improved so much that it is almost like it was 25 or 30 years ago. I feel so lucky to have found her- what a Godsend!
I'm convinced from my own experience that chiropractic really works, and it works far beyond my expectations, I wish I had started chiropractic care sooner.

Date of Posting: 30 November 1999
Posted By: Kay K.
What a Godsend!

<< Start Previous 1 Next Last >>

Page 1 of 1
active-senior-couple-by-car-2022-02-02-03-56-56-utc-150x100.png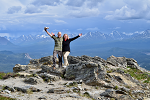 active-seniors-happy-retirement-2022-11-15-16-39-50-utc-150x100.png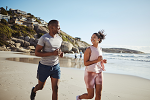 couple-fitness-and-running-with-smile-at-the-beac-2022-12-22-20-03-45-utc-150x100.png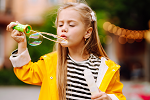 cute-little-girl-in-the-autumn-on-a-walk-blowing-s-2022-10-17-22-57-41-utc-150x100.png
group-of-happy-people-eating-food-outdoors-2021-08-26-17-33-26-utc-150x79.png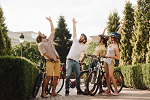 group-of-happy-people-resting-outdoors-2021-09-04-16-06-32-utc-150x100.png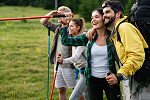 group-of-young-friends-hiking-in-countryside-mult-2021-08-31-23-19-59-utc-150x100.png
happy-afro-senior-woman-having-a-walk-in-the-woods-2022-04-04-23-10-57-utc-150x100.png
happy-senior-people-doing-exercises-in-gym-to-stay-2022-02-02-03-50-00-utc-150x100.png
happy-senior-people-doing-exercises-in-gym-to-stay-2021-08-26-17-31-11-utc-150x100.png

happy-people-in-the-sea-waves-2022-11-12-09-54-41-utc-144x100.png
happy-people-girl-and-boy-sitting-by-the-sea-2022-11-15-16-06-19-utc-150x98.png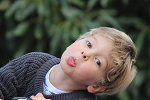 happy-people-2022-11-09-06-50-32-utc-150x100.png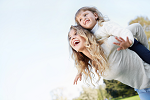 happy-people-2022-02-22-17-04-38-utc-150x100.png
happy-people-2022-02-22-16-55-44-utc-150x100.png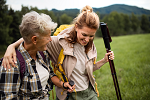 happy-mid-adult-woman-with-trekking-poles-hiking-w-2021-12-09-14-54-01-utc-150x100.png

happy-healthy-active-seniors-couple-2022-11-15-20-54-57-utc-133x100.png
happy-and-smiling-senior-man-working-in-greenhouse-2022-07-01-16-35-32-utc-150x100.png
portrait-of-happy-people-spending-time-in-vineyard-2021-08-26-17-34-52-utc-150x100.png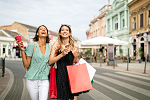 sale-and-tourism-happy-people-concept-beautiful-2022-02-02-04-52-15-utc-150x100.png
silhouette-of-happy-people-on-the-mountain-against-2021-08-26-17-00-50-utc-150x99.png
smiling-young-people-enjoying-nature-beside-tents-2021-08-26-17-30-28-utc-150x100.png
travel-and-happiness-people-free-lifestyle-2021-08-29-16-25-05-utc-150x100.png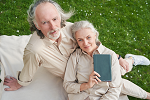 two-happy-people-having-rest-on-the-grass-2022-09-01-01-48-17-utc-150x100.png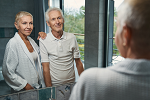 two-happy-people-spending-morning-in-bathroom-2021-12-09-20-24-08-utc-150x100.png