In our office we provide state-of-the-art Cold Laser Therapy.
What is Cold Laser Therapy and How does it work?
Cold laser therapy works by administering specific concentration of light into the deep body tissue. This light energy is absorbed by the body and it is transformed into chemical energy. This process stimulates tissue repair which leads to decrease in inflammation and pain and increase in cell regeneration and healing.
This form of laser therapy provides patients with painless, safe and effective form of treatment stimulating body's natural healing process. Furthermore, it increases tissue integrity and joint mobility while eliminating pain and swelling.
How Long does it take for Recovery?
Treatments may last from 5 minutes to 20 minutes per session. The total number of tratments varies between 6-25 depending on the body's healing rate and the severity of your condition. Majority of patients notice excellent results after just few treatments.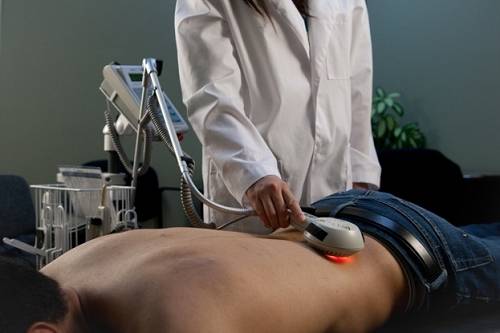 Benefits of Cold Laser Therapy
Stimulates nerve function
Reduces scar tissue formation
Promotes faster wound healing
Increases blood flow to the injured areas
Decreases inflammation and swelling
Increases collagen production in damaged tissue
Generates new healthy cells and tissues
Relieves chronic and acute pain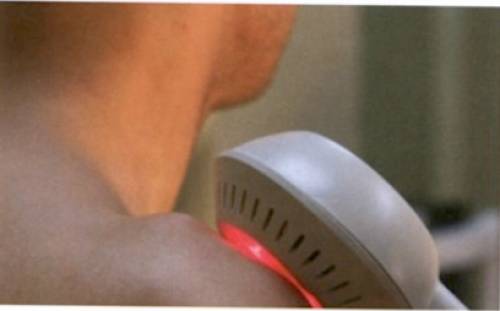 Some treatable conditions:
Arthritis
Sprains and Strains
Bone Fractures
Knee pain
Herniated Disc
Sciatica
Foot / Heel pain
Shoulder pain
Tennis / Golfer's Elbow
Hip pain
Ankle sprains
Tendonitis
Sports Injuries